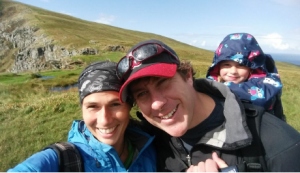 Kiaora all from New Zealand,
I am Steve Grant the new sport teacher in the Waldorf school. I teach bilingual (english) sport lessons, and I am really excited to be part of the Waldorf team. I have had a great start because of awesome colleagues, supportive parents and really hard working students. I studied sport at the university of Waikato in Hamilton and did my teacher training with Massey University in Palmerston North.I have also coached Rugby, Baseball and Basketball. My wife is a German and we have two kids in the
Waldorf school and one in the kindergarten.
I believe that physical fitness and sport are an essential part of our development and that the social skills, technical skills and game sense developed in the sports lesson are crucial to growing young adults.
I look forward to meeting you all throughout the year and please do not hesitate to contact me if you have any questions.
Steve